A place of history and vestiges of the past
The Souviou Estate is located in Provence near the village of Le Beausset (Var).
It extends over 75 hectares of vineyards, olive trees and forest overlooking the Mediterranean Sea. It is a place rich in history and a true conservatory of 7000 olive trees, 200 of them are millennia old, which stand majestically on terraces and testify to this era.
Some shards found on the property seem to say that a little less than two thousand years ago, men, fleeing from Roman attacks on the oppida near the sea, chose to settle in a hidden valley in the foothills of the Massif de la Sainte Baume. The protective isolation, a place where one could find water all year round, sunshine, a not too rough soil…
Everything led to believe that with a lot of work the place would become flourishing. The vegetation grew happily: oaks, strawberry trees, cades, broom, rockrose, heather, iris flowers and wild cyclamen cohabited with thyme, rosemary, savory, marjoram and wild sage which gave the valley its name much later (in Provençal: Saùvi means sage).
On May 28, 2020, Domaine Souviou had the opportunity to welcome Nicolas Reydel, the inventor of "Le Gooker", as well as Véronique Filippi, five-time French
Read more »
-Silver Medal for our red Cotes de Provence 2018 -Bronze Medal for our Cotes de Provence rose 2019
Read more »

Bandol and Cotes de Provence AOP
Our extra virgin olive oils
Offers of guided tours of the estate
The estate's team wlecomes groups throughout the year and offers guided tours and tastings to help them discover our different vintages in a cultural and historical setting. A food and wine pairing, a guided tour: make your own program! 
A visit to the Tasting Cellar is a must to fully appreciate our terroir.
Our team will make you taste our olive oils and wines that you can buy on the spot or have delivered directly to your home or abroad.
Discover our different stunning places to organize your wedding or other event : the Esplanade, the Bancau, the Mirador des Oliviers, the Jardin de la Chapelle, the Chapiteau in the restanques, the Terrace of the Bastide of the XV th century.
We also have 3 reception rooms with different interior capacities to welcome between 40 and 100 people.
Room rentals and privatization of the Estate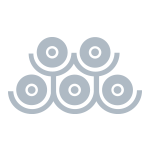 Room rentals and privatization of the Estate